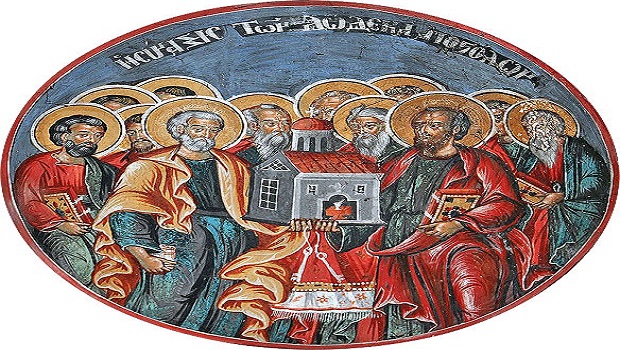 Saint John Chrysostom It became clear through unlearned men that the cross was persuasive; in fact, it persuaded the whole world. Their discourse was not of unimportant matters but of God and true religion, of the Gospel way of life and future judgment, and yet it turned ordinary, uneducated men...
Read more
We will now be including the daily reading of Epistle and Gospel with The Prayer Team. Fruits of the Spirit The fruit of the Spirit is love, joy, peace, patience, kindness, goodness, faithfulness, gentleness, self-control.  Galatians 5: 22-23 What is my strength, that I should wait?  And what is my end,...
Read more
The Orthodox Christian Network (OCN) is pleased to announce partnership with the internationally- syndicated daily live call-in radio show: Bible Answer Man, with host Hank Hanegraaff will be live on OCN's airwaves beginning Friday at 6:00 pm EST. Click Listen Now during the broadcast.  Alongside his new podcast: Hank Unplugged.  Orthodox Christian...
Read more